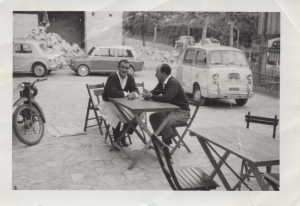 Hotel Tecla is setted in Tor Lupara on Via Nomentana which drive the traveler on Giuseppe Garibaldi  steps during the famous Mentana battle on 3 November 1867.
Thank you for reading this post, don't forget to subscribe!
The name Tecla came from an old granmother who led the bigging of the story. During the years, from father to son, our  family main characteristic is  the traditional mediterrean warmhearted ospitality.
Since ever, family Laurenzi is very close to territory, the love for  nature is so strong that is expressed trough the devotion and the passion we dedicate to growing up our olivetrees which product an extraordinary extra virgin olive oil.
According to the structure of the building you can stay in cozy rooms or in masonry bungalows. These last ones are sourrounded with green in a wonderful garden full with local plants. Both the rooms and the bungalows  will give you comfort and relax.
Hotel Tecla is situated in a strategical point, near to the centre of Rome  but far from the noise of the caotic city, it is perfect for those who enjoy personality, kindness and typical italian style but at the same time want to feel as at home.
Our staff speaks English and Spanish, recepition works h24 and will satisfy all of yours demands.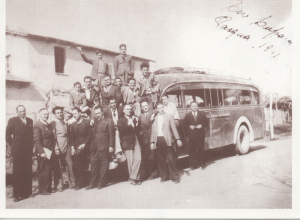 We trust the quality of the service we offer and work hard to make  better your holiday .
Waiting to warmly welcome you,
The Laurenzi Family.